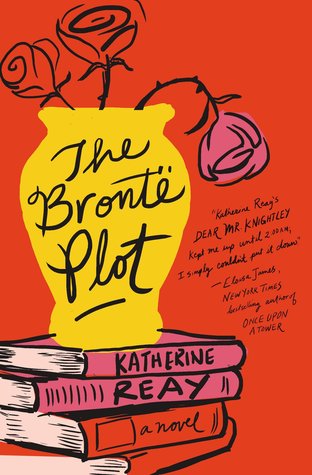 When Lucy's secret is unearthed, her world begins to crumble. But it may be the best thing that has ever happened to her.
Lucy Alling makes a living selling rare books, often taking suspicious liberties to reach her goals. When her unorthodox methods are discovered, Lucy's secret ruins her relationship with her boss and her boyfriend, James—leaving Lucy in a heap of hurt and trouble. Something has to change; she has to change.
In a sudden turn of events, James's wealthy grandmother, Helen, hires Lucy as a consultant for a London literary and antiques excursion. Lucy reluctantly agrees and soon discovers Helen holds secrets of her own. In fact, Helen understands Lucy's predicament better than anyone else.
As the two travel across England, Lucy benefits from Helen's wisdom as Helen confronts ghosts from her own past. Everything comes to a head at Haworth, home of the Brontë sisters, where Lucy is reminded of the sisters' beloved heroines who, with tenacity and resolution, endured—even in the midst of impossible circumstances.

Now Lucy must face her past in order to move forward. And while it may hold mistakes and regrets, she will prevail—if only she can step into the life that's been waiting for her all along.
**I received a copy of this book as part of the Thomas Nelson Fiction Guild in exchange for my honest review. All opinions expressed are my own.**
Katherine Reay's novels are wonderful works of fiction that are laced with references from all of the most beloved classics. Both the stories and those same references make for fantastic novels.
Katherine Reay has me absolutely hooked on her novels. I love the references and the ways in which she captures how books truly do impact our lives. Particularly those classic works of fiction that offer so many profound truths, that they are still relevant today.
In her latest novel, I loved venturing with the main character on a literary tour of England. So many times I felt like I was there with her and some of my own favorite moments from the Brontës would be coming to mind as I read.
But this particular story is my favorite of Reay's novels so far. I loved the plot in this story. This plot of a girl who has so many shadows coloring her own life and that of her families and she just ends up on this journey where she discovers the value of truth. In so many ways, I found myself relating to this character. Not so much with her background, but her interests and her personality.
The Brontë Plot is a wonderful story of a woman learning more about herself and deciding to redirect her future. There's a touch of a love story in the pages and loads of literary references. I think this book will stay fairly on my favorites list.
"I'm not guaranteed a happy ending just because I make it to the last page–every choice along the way matters and they have real consequences."

-Lucy Alling, The Brontë Plot by Kathering Reay
About the Author:
Katherine Reay has enjoyed a life-long affair with the works of Jane Austen and her contemporaries. After earning degrees in history and marketing from Northwestern University, she worked as a marketer for Proctor & Gamble ans Sears before returning to school to earn her MTS. Katherine lives with her husband and three children in Seattle, WA. Dear Mr. Knightley was her first novel.