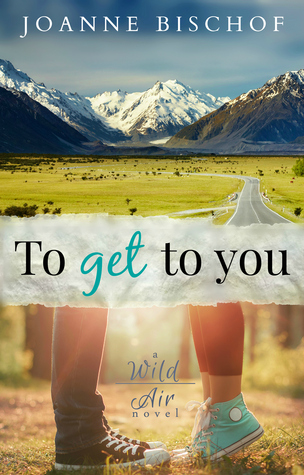 To get to the girl he loves, Riley Kane must head off on a road trip with the father he never knew. Then pray for a miracle. Most teens would love to have a pro surfer for a dad. Just not Riley. Abandoned as a kid, he hates the sound of the ocean and the man who gave himself to it. When the eighteen-year-old learns that his best friend is stranded at a New Mexico hospital as her father fights for his life, Riley hits the highway to head east. But when his Jeep breaks down before he even leaves California, he must rely on the one man he despises to get to the girl who needs him the most. And when it comes to the surfer with the Volkswagen van and dog-eared map, a thousand miles may–or may not–be enough to heal the past. A story of new beginnings and second chances

**This is a book from my own collection. I am not being compensated for this review.**
Around 14 years ago, I visited Hawaii and one of my favorite things was seeing a glimpse of the "surf culture." Seeing things like the North Shore or cars driving around with surfboards strapped on top. To Get to You captures a bit of that essence in this story of a boy and his estranged father who end up on a bit of a roadtrip together.
There were so many things to love about this book. The ease in which the story just flowed from the pages. How lifelike the characters felt. The fact that we are given just enough of backstory to make us wonder, but yet it gave enough to fill in the cracks. And just this general sense of the need to offer understanding and forgiveness to those around us.
I really enjoyed climbing into the VW with Riley, his surfer dad, Jake, and Saul. I never quite new what would happen next in the story but I was more than happy to continue on for the journey. As an adult, I loved this story and was entertained by it and it even gave me a bit of perspective on life. I imagine that this book would be even more fantastic for teens as they would relate to Riley very well. I would highly reccommend this book, and I'm looking forward to the next novel in this series.
You just lay the broken pieces down and then there's grace and its glue, and in a strange way, you're more whole than before, because this time…

This time it's not by your own doing.

-To Get To You
About the Author:
Christy Award-finalist and author of Be Still My Soul and Though My Heart is Torn, Joanne Bischof has a deep passion for Appalachian culture and writing stories that shine light on God's grace and goodness. She lives in the mountains of Southern California with her husband and their three children. When she's not weaving Appalachian romance, she's blogging about faith, folk music, and the adventures of country living that bring her stories to life.