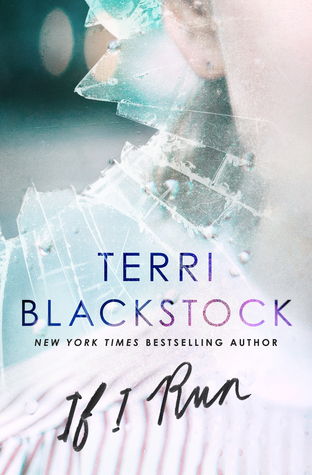 Casey knows the truth.
But it won't set her free.
Casey Cox's DNA is all over the crime scene. There's no use talking to police; they have failed her abysmally before. She has to flee before she's arrested . . . or worse. The truth doesn't matter anymore.
But what is the truth? That's the question haunting Dylan Roberts, the war-weary veteran hired to find Casey. PTSD has marked him damaged goods, but bringing Casey back can redeem him. Though the crime scene seems to tell the whole story, details of the murder aren't adding up. Casey Cox doesn't fit the profile of a killer. But are Dylan's skewed perceptions keeping him from being objective? If she isn't guilty, why did she run?
Unraveling her past and the evidence that condemns her will take more time than he has, but as Dylan's damaged soul intersects with hers, he is faced with two choices. The girl who occupies his every thought is a psychopathic killer . . . or a selfless hero. And the truth could be the most deadly weapon yet.
**I received a copy of this book from The Fiction Guild in exchange for my honest review. All opinions expressed are my own.**
It's always a joy to discover a new author who has the potential to be a favorite. Terri Blackstock has been on my list of authors to read a book by for some time. And now that I've had a chance to read one, I have two regrets. First that I waited so long, and second that I started with the first book of a new series–cliff hanger, anyone?
From the first page of If I Run I was instantly caught up in the story of Casey Cox and I had to know why she was running from the murder scene. Or rather what she was even doing there in the first place. The more this story unfolded, the more I needed to know that she was going to be okay. I was never going to relax again until I reached that final page. Then there is Dylan's story that is intertwined. He has his own issues that he's coping with as he tries to sort out the puzzle of Casey Cox… and amidst all this, there is a third mystery that pops up within this page-turner.
Needless to say, I was blown away by this book. I can't wait for the next one, and I hope to fit some other novels by Terri Blackstock in between. But I can't help but be impressed with the overall writing that moves effortlessly from action packed to being almost poetic. The book also develops strong themes and has characters with true Faith. This was an expertly crafted novel that I really can't gush about enough, or recommend highly enough.
"You can't just check out and think it will all be over. It won't be over for anyone who loves you. You'll only leave them to run after the pieces that scatter in the angry wind. You'll leave them desperately trying to solve the problems you wouldn't… all while plugging their own wounds. Even if you're like me, single without children, you could impact generations.

Is quick relief worth it?

No, it isn't. I'd rather take the pain myself so they won't have to."

-Casey Cox, If I Run
About the Author:
Terri Blackstock is a New York Times best-seller, with over seven million books sold worldwide. She is the winner of two Carol Awards, a Christian Retailers Choice Award, and a Romantic Times Book Reviews Career Achievement Award, among others. She has had over twenty-five years of success as a novelist. Terri spent the first twelve years of her life traveling in an Air Force family. She lived in nine states and attended the first four years of school in The Netherlands. Because she was a perpetual "new kid," her imagination became her closest friend. That, she believes, was the biggest factor in her becoming a novelist. She sold her first novel at the age of twenty-five, and has had a successful career ever since.
In 1994 Terri was writing romance novels under two pseudonyms for publishers such as HarperCollins, Harlequin, Dell and Silhouette, when a spiritual awakening prompted her to switch gears. At the time, she was reading more suspense than romance, and felt drawn to write thrillers about ordinary people in grave danger. Her newly awakened faith wove its way into the tapestry of her suspense novels, offering hope instead of despair. Her goal is to entertain with page-turning plots while challenging her readers. She hopes to remind them that they're not alone, and that their trials have a purpose.
Terri has appeared on national television programs such as "The 700 Club" and "Home Life," and has been a guest on numerous radio programs across the country. The story of her personal journey appears in books such as Touched By the Savior by Mike Yorkey, True Stories of Answered Prayer by Mike Nappa, Faces of Faith by John Hanna, and I Saw Him In Your Eyes by Ace Collins.