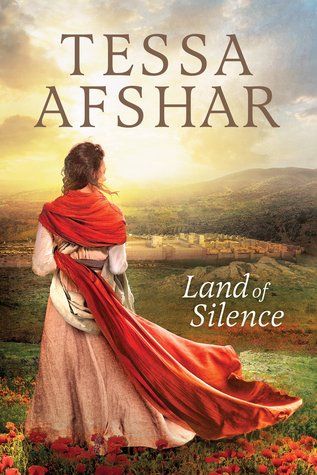 Before Christ called her daughter . . .
Before she stole healing by touching the hem of his garment . . .
Elianna is a young girl crushed by guilt. After her only brother is killed while in her care, Elianna tries to earn forgiveness by working for her father's textile trade and caring for her family. When another tragedy places Elianna in sole charge of the business, her talent for design brings enormous success, but never the absolution she longs for. As her world unravels, she breaks off her betrothal to the only man she will ever love. Then illness strikes, isolating Elianna from everyone, stripping everything she has left.
No physician can cure her. No end is in sight. Until she hears whispers of a man whose mere touch can heal. After so many years of suffering and disappointment, is it possible that one man could redeem the wounds of body . . . and soul?
**I received a copy of this book from Tyndale and NetGalley in exchange for my honest review. All opinions expressed are my own.**
Sometimes the most healing can be found from the most broken. Such is true for Elianna in Tessa Afshar's newest novel. Elianna is probably one of the most broken characters that I have read, and my heart truly heart for her. But, if you are familiar with the Biblical story of the miracle of the woman who touched Jesus' robe, you know ultimately that this will be a story about deep faith.
This is the second novel by Tessa Afshar I have read and like the first time, I am impressed with her way of bringing to life a time from 2000 years ago, and also allowing readers to connect more with a woman that was important enough to be included as one of Christ's miracles.
If you haven't yet picked up one of Tessa Afshar's novels, I would highly reccommend them. I am sure you will walk away with heart both challenged and encouraged.
"The problem with death is its very irrevocability."

-Land of Silence
About the Author:
Tessa Afshar was born in a nominally Muslim family in Iran and lived there for the first fourteen years of her life. She survived English boarding school for girls before moving to the United States permanently. Her conversion to Christianity in her mid-twenties changed the course of her life forever. Tessa holds an MDIV from Yale University where she served as co-Chair of the Evangelical Fellowship at the Divinity School. She has spent the last seventeen years in full-time Christian work in New England and the last fourteen years on the ministry staff of one of the oldest churches in America.