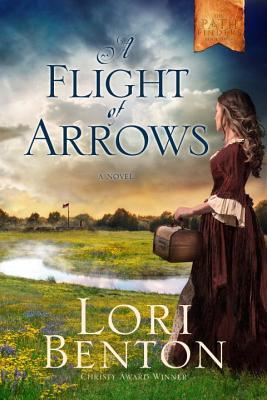 Hearts are Divided
Loyalties Will Be Tested
The Fates of Two Families Hang in the Balance
Twenty years past, in 1757, a young Redcoat, Reginald Aubrey stole a newborn boy—the lighter-skinned of Oneida twins— during the devastating fall of Fort William Henry and raised him as his own.
No one connected to Reginald escaped unscathed from this crime. Not his adopted daughter Anna. Not Stone Thrower, the Native American father determined to get his son back. Not Two Hawks, William's twin brother separated since birth, living in the shadow of his absence and hoping to build a future with Anna. Nor Lydia, who longs for Reginald to be free from his self-imposed emotional prison and embrace God's forgiveness— and her love.
Now William, whose identity has been shattered after discovering the truth of his birth, hides in the ranks of an increasingly aggressive British army. The Redcoats prepare to attack frontier New York and the Continentals, aided by Oneida warriors including Two Hawks, rally to defend it. As the Revolutionary War penetrates the Mohawk Valley, two families separated by culture, united by love and faith, must find a way to reclaim the son marching toward them in the ranks of their enemies.
**I received a copy of this book from Blogging for Books in exchange for my honest review. All opinions expressed are my own.**
First of all, if you've never picked up a book by Lori Benton, you probably should–especially if you enjoy well written historical fiction, because I believe that she is among the best. She writes the type of novels that consistently blow me away with all of the historical details in them, many of which feel obscure or "little known" type of facts. Second, her books have such depths to them. Immediately, the plot draws you in, but with complex characters that exhibit real emotion and real struggles your heart becomes attached to the story as well.
A Flight of Arrows picks up shortly after The Wood's Edge leaves off. And if you haven't read The Wood's Edge, you definitely should pick that up before this one. A reader probably could just jump into this one, but honestly? Why would you want to? This story is fabulously rich in details and problems that you'll want to spend as much time with these characters as possibly (and just really understand the events that put this whole story into action).
But this book is just wonderful. There are threads about forgiveness and repentence. About love and betrayal. Right and wrong. Nothing for these characters feels very clear and I struggle right alongside of them. They are quite relatable in that way. One of my favorite aspects of the novel is watching the faith of the Native American characters. So many of the expressions they use in the novel are ones that are simple but true, and sometimes that are easy to forget about.
I've adored this book. Normally it is a book that I'd read quickly, but because of life, I've had to slow down on it. And I think I've enjoyed it more. When I pick it up, I take my time reading through. Enjoying the revolutionary war history spread out through the pages and visiting with characters.
"Do you still not understand? With Heavenly Father, that Great Warrior and God of all flesh, nothing is impossible. Even men trapped in forts He can set free if He wills to."

-Stone Thrower, A Flight of Arrows
About the Author:
Lori Benton was raised east of the Appalachian Mountains, surrounded by early American history going back three hundred years. Her novels transport readers to the eighteenth century, where she brings to life the Colonial and early Federal periods of American history. When she isn't writing, reading, or researching, Lori enjoys exploring the Oregon wilderness with her husband. She is the author ofBurning Sky, recipient of three Christy Awards, The Pursuit of Tamsen Littlejohn, and The Wood's Edge.