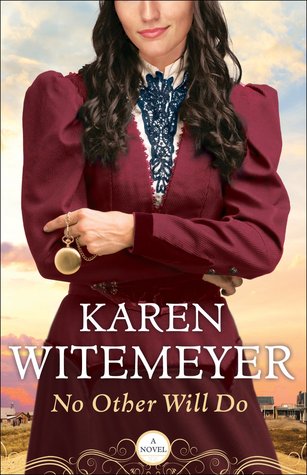 She Trusts Him For the Job,
But Can She Trust Him With Her Heart?
Men are optional. That was the credo Emma Chandler's suffragette aunts taught her and why she established Harper's Station, a women's colony that offers a fresh start to females in need. But when a dangerous and shadowy assailant tries repeatedly to drive the women out, Emma is forced to admit they might need a man after all. One who can fight. And there is only one man she trusts enough to ask.
Malachi Shaw has finally earned the respect he's always craved by becoming an explosives expert for the railroad. Yet when Emma's telegram arrives, he rushes back to Texas to repay the girl who once saved his life. Only she's not a girl any longer. She's a woman with a mind of her own and a smile that makes a man imagine a future he doesn't deserve.
As the danger intensifies, Emma, Mal, and the ladies of Harper's Station must choose between safety or risking everything to fight for their future.
**I received a copy of this book from Bethany House in exchange for my honest review. All opinions expressed are my own.**
If there is one thing I love about Karen Witemeyer's novels, it is how smoothly the voice of the characters come through–whether it is in the narration or actual dialogue. Any snippet of her books can quickly allow you to identify which character's perspective we are in. And No Other Will Do is no exception to that.
I wasn't sure how much I'd enjoy this novel to start with. Mainly because of the idea of a women's colony where men seem to be unallowed. But I was quickly intrigued by the mysterious nefarious threats that the colony recieves that drives Emma to ask for help. My suspicians were raised right along with the rest of the women as to who was threatening the town and what it was that they wanted. Needless to say, this book kept me on my toes and kept me turning pages to see what would happen next.
All in all, I thought this was a fun novel. It was a fast and easy read and one that I didn't want to put down. If you enjoy historical fiction with unique settings, this is one that is certainly worth picking up.
About the Author:
After growing up in California, Karen moved to Texas to attend Abilene Christian University where she earned bachelor and master's degrees in Psychology. It was also there that she met and married her own Texas hero. He roped her in good, for she has lived in Texas ever since. In fact, she fell so in love with this rugged land of sweeping sunsets and enduring pioneer spirit, that she incorporates it into the pages of her novels, setting her stories in the small towns of a state that burgeoned into greatness in the mid- to late1800s.
A life-long bookworm, Karen is living her dream by writing novels. Her books have consistently hit bestseller lists and have garnered awards such as the ACFW Carol Award, the Holt Medallion, and the Christian Manifesto's Lime Award for Excellence in Fiction. In addition, she is a multiple RITA and National Reader's Choice finalist. Karen is also a sought-after speaker for national writing conferences and regional workshops.
Karen's favorite aspect of her writing life is hearing from readers. Nothing encourages her heart more. She'd love to hear from you