Two Men Vie for Her Affection–Survival Will Depend on Choosing the Right One

Two years ago, Prosperity Jones waved farewell to her beloved David as the army sent him to faraway Key West. Now with her parents gone, she has but one prospect for the future: make the dangerous journey from Nantucket to Key West to reunite with David and secure a happier life. Arriving penniless in the South, Prosperity is dismayed to find David married to someone else. Scrambling to survive and nursing a broken heart, she gains the friendship–and the affection–of a kind doctor. Could he be the answer to her loneliness? Or will her life be upended by circumstance yet again?
With a deft hand, Christine Johnson fills the reader's senses with the sights, sounds, and smells of Key West in this heartwarming story of honor lost, honor redeemed, and a love forged in adversity.
**I received a copy of this book from Revell in exchange for my honest review. All opinions expressed are my own.**
This was by far one of the most difficult to put down books I've read in a little while. So many household chores got put on hold just so I could keep reading.
From the beginning, Prosperity is faced with so many troubles and they keep building throughout the novel. I felt so much sympathy for this poor character, and it was probably one of the reasons that kept me so absorbed in this story. I desperately wanted to see her get the happy ending she deserved.
And then there is David. Again, he is another character that seems to just be getting trouble heaped on him. I found him to be so likeable–one of those guys whose strengths become their weaknesses. I couldn't help but want to just speak to him and encourage him and just tell him that things would work out.
All in all, Honor Redeemed was fantastic. Definitely a book I would highly reccommend–perhaps with the suggestion of making it a beach read for this summer (it does take place in Key West, afterall). If you have not read the previous novel of the Keys of Promise series, Love's Rescue, you will be able to follow this story just fine. However, there are some spoilers in this novel.
About the Author: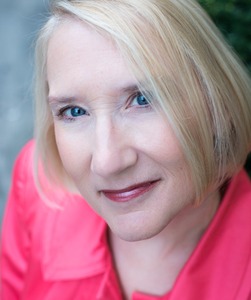 Christine is a small-town Michigan girl who has lived in every corner of the state's Lower Peninsula. From a young age, she knew she wanted to do something in the arts. After trying her hand at music and art, she returned to her first love — story. She feels blessed to write Christian fiction and to be twice named a finalist for Romance Writer's of America's Golden Heart®award.
When not at the computer keyboard, she loves to hike and explore God's majestic creation. These days, she and her husband, a Great Lakes ship pilot, split their time between northern Michigan and the Florida Keys.