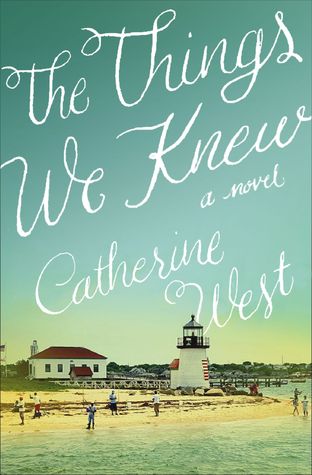 When their tragic past begins to resurface, can he help her remember the things she can't?
After her mother's death twelve years ago, Lynette Carlisle watched her close-knit family unravel. One by one, her four older siblings left their Nantucket home and never returned. All seem to blame their father for their mother's death, but nobody will talk about that tragic day. And Lynette's memory only speaks through nightmares.
Then Nicholas Cooper returns to Nantucket, bringing the past with him. Once Lynette's adolescent crush, Nick knows more about her mother's death than he lets on. The truth could tear apart his own family—and destroy his fragile friendship with Lynette, the woman he no longer thinks of as a kid sister.
As their father's failing health and financial concerns bring the Carlisle siblings home, secrets surface that will either restore their shattered relationships or separate the siblings forever. But pulling up anchor on the past propels them into the perfect storm, powerful enough to make them question their faith, their willingness to forgive, and the very truth of all the things they thought they knew.
**I received a copy of this book from the publisher in exchange for my honest review. All opinions expressed are my own.**
The journey that I discovered in The Things We Knew is one of the heart. From the beginning, I was drawn into this story of a dysfunctional family that really does care and look out for one another. With a father whose memory is failing him, to the main protagonist who has a key day in her life that she can't remember, and her siblings– a lawyer, missionary, rockstar, and the eldest who recently lost his job, these siblings have to come together and learn what truly matters–and learn a bit of what family, faith, and forgiveness means.
Each of these characters brought a different personality to the page. Sometimes there was humor and sometimes there were tears. Nearly every character in this book has some sort of journey that they are on, and I enjoyed watching them learn and grow–often in unexpected ways.
The Things We Knew is an artfully told book. There's just enough of a touch of mystery to keep you curious about what is coming next. But there's also just a sense of welcoming to Wyldewood–the house that is the central setting in this story.
The Things We Knew is a book that I would highly recommend to those who enjoy books that fall a bit more into the literary fiction category.
About the Author:
AUTHOR BIO AND PICTURE