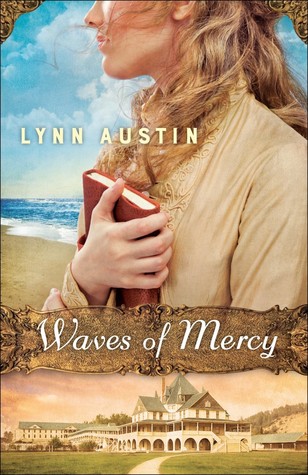 Austin Returns with a Multi-Generational Historical Novel

Geesje de Jonge crossed the ocean at age seventeen with her parents and a small group of immigrants from the Netherlands to settle in the Michigan wilderness. Fifty years later, in 1897, she's asked to write a memoir of her early experiences as the town celebrates its anniversary. Reluctant at first, she soon uncovers memories and emotions hidden all these years, including the story of her one true love.
At the nearby Hotel Ottawa Resort on the shore of Lake Michigan, twenty-three-year-old Anna Nicholson is trying to ease the pain of a broken engagement to a wealthy Chicago banker. But her time of introspection is disturbed after a violent storm aboard a steamship stirs up memories of a childhood nightmare. As more memories and dreams surface, Anna begins to question who she is and whether she wants to return to her wealthy life in Chicago. When she befriends a young seminary student who is working at the hotel for the summer, she finds herself asking him all the questions that have been troubling her.
Neither Geesje nor Anna, who are different in every possible way, can foresee the life-altering surprises awaiting them before the summer ends.
**I received a copy of this book in exchange for my honest review. All opinions expressed are my own.**
This was a book that I was so excited to have a chance to review. Holland, Michigan is currently one of my favorite places to visit and there is so much interesting history from the area. Waves of Mercy is a novel that captures so much of that history and brings it to life. Much of that same history still resounds in the area today. I had fun reading this book, and with being so familiar with the area, being able to picture the modern-day settings and seeing them in this new light.
The story of this book however, is one that encompasses so much. Love, trust, faith, and courage. Between the two main female characters, we follow along while one remembers her hardships, and the other is trying to figure out her own path.
Overall, I found the book to be good. Personally, I was a bit bored with it at times. While there were a couple of unexpected surprises for me in what these characters dealt with, a large portion of the book began to feel predictable. There were times that I was anxious to know what would happen next, and other times that I felt like things were dragging on. There's a lot that happens, between the covers, and if you are interested in the story, it is worth forging through.
For more information about this author or this book, please visit the following links: