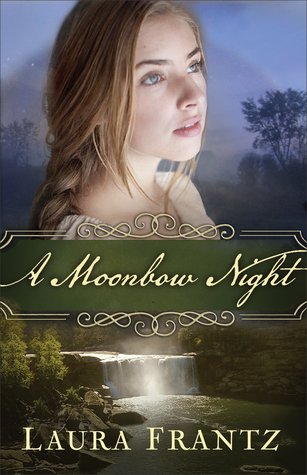 From the beloved author of The Frontiersman's Daughter and Courting Morrow Little comes a new Kentucky novel…On the vast, uncharted Kentucky frontier of the 1770s, Temperance Tucker has learned to be fleet of foot, accurate with her rifle, and silent about the past. But her family secrets complicate her growing attraction to a handsome Virginia land surveyor with a harsh history of his own. Will the hurts and hardships of the past prevent them from a fulfilling future?
With her signature sweeping style and ability to bring the distant past to vivid life, Laura Frantz beckons readers to join her in a land of Indian ambushes, conflicting loyalties, and a tentative love that meanders like a cool mountain stream.
**I received a copy of this book in exchange for my honest review. All opinions expressed are my own.**
A Moonbow Night transports readers to a perilous time for everyone trying to make a life in the New World. Native Americans are fiercely fighting to perserve the life they have known while new settlers are trying to carve out a new life for themselves on the frontier.
The characters in A Moonbow Night depict everything we would expect from those living on the frontier. Courage, strength, ingenuity, and a relentless work ethic. Both Sion and Tempe are fascinating characters throughout this novel. I loved meeting them and going on this journey with them.
The highlights of this book for me were the setting. I loved this glimpse into a world that is so unknown to me and all the bits of pieces of Daniel Boone and the settlements. However, I found the first half of the book to be a bit drawn out and I did become a bit bored with it at times. But the latter half of the story brought tension and I soon found myself unwilling to set the book down.
While I wouldn't put this towards the top of my list of favorite books by Laura Frantz, I'm still glad I picked it up. If you enjoy Historical fiction, particularly that of the frontier, be sure to look into this one. And if you are like me and find the first part a bit slow, stick with it, it'll be worth it in the end.
For more information about this author or this book, please visit the following links: