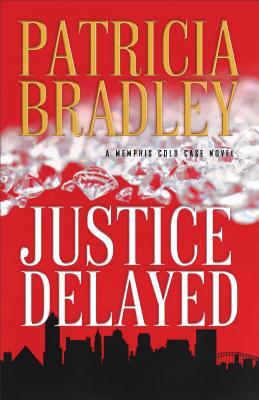 It's been eighteen years since TV crime reporter Andi Hollister's sister was murdered. The confessed killer is behind bars, and the execution date is looming. But when a letter surfaces stating that the condemned killer didn't actually do it, Detective Will Kincaide of the Memphis Cold Case Unit will stop at nothing to help Andi get to the bottom of it. After all, this case is personal: the person who confessed to the crime is Will's cousin. They have less than a week to find the real killer before the wrong person is executed. But much can be accomplished in that week–including uncovering police corruption, running for your life, and falling in love.
With the perfect mixture of intrigue and nail-biting suspense, award-winning author Patricia Bradley invites her readers to crack the case–if they can–alongside the best Memphis has to offer.
**I received a copy of this book in exchange for my honest review. All opinions expressed are my own.**
A good book will keep you guessing up until the very end. This book did that and so much more!
So far, I've loved Patricia Bradley's Logan Point Series and I was excited to dive into a new series with her leading the way… I was not disappointed! The characters in this book are believable and nearly feel real. While the lives they lead are perhaps a bit more exciting, I still enjoyed getting to know them and stepping alongside of them to figure out this murder mystery.
Other important factors in a good suspense novel– the stakes. And they sure were high in this one. Everyone involved had a personal connection to the suspects and the victim, which is something that I personally enjoyed. It might their desire to solve everything that much more real, and since I cared about the characters so much, I cared about the resolution as well.
This book left me excited to see what will happen in the next book and I can't wait to read more about the second book to this series.
For more information about this author or this book, please visit the following links: