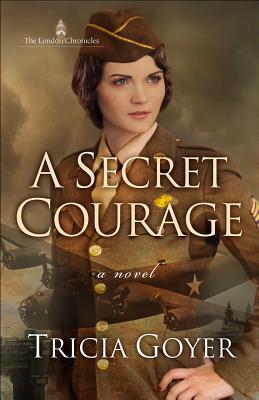 Duty Brought Them Together, Will Secrets Destroy Their Love?
American Emma Hanson came to England to study at Oxford, but joined the Women's Auxiliary Air Force at the height of World War II. She is stationed at beautiful and historic Danesfield House west of London as part of the highly secretive Photographic Reconnaissance Unit.
Englishman Will Fleming is a handsome young artist who has been commissioned by the British government to record the changing landscape in paintings. His path intersects with Emma's when his real mission—tracking Nazi spies—leads him to Danesfield House, the target of a sinister plot.
Emma and Will become friends, but neither can reveal the true nature of their assignment. Can their relationship grow amid such secrecy? And can Will save Danesfield House—and Emma and her coworkers—before it's too late?
**I received a copy of this book in exchange for my honest review. All opinions expressed are my own.**
One of my favorite aspects of historical fiction is getting to experience a piece of history I never knew about. With Tricia Goyer's A Secret Courage, it was seeing women examining photographs to try to figure out things that Hitler was doing during WWII. I found it to be a fascinating aspect of this novel.
A Secret Courage does a wonderful job of immersing the reader in WWII England after the blitz on London. There are military secrets and espionage all over this book. It made it a fun read and really transported me there. While I prefer characters that are a bit more developed than I found in this book, they were still fun to get to know as they invited me into their world.
One piece of this book that I struggled with though as a reader, was that at times who some of the characters were are a bit confusing. When dealing with spies and double agents, it isn't always clear who is on which side. While sometimes this can allow for some interesting twists, in this case, it just made for a slower read.
But overall, I did enjoy the book. And if you are looking for a good WWII read, this is certainly worth looking into.
"Mother says I'm just like grandmother. I don't read books, I eat them–I take them in and they become a part of me."

-Emma Hanson, A Secret Courage
For more information about this author or this book, please visit the following links: